Inspiration is a very hard thing for some, and an easy part of life for others. I find myself trying to look too hard into things to find inspiration that means a lot to me. I have realized recently that one thing that I need to do better is look at the simple things, the things that are right in front of me. To see the beauty and the detail in things so simple. Yet so perfect.
I was looking around on other blogs and commenting on their work when I saw the most wonderful photo that I really cannot even describe. I've looked through the history on my computer and can't seem to fin where it was, but I love it. It was two antique wash-pan type things. My neighbor buys them very cheap and uses them for her floral decorations and I thought it was the best idea to take pictures of them.
They are old. They are unique. They are special. But most importatnly, the are simple. I find it quite easy to find the beauty in each and every one. It is most likely because it reminds me of older, simpler times. I plan on photographing them assoon as I can.
Lastly, while I was looking around, I ran into a photo challenge here at
Artistically Amy
. I love that she does color splash photography contests and leaves them open to anything and everything. It definetly gives a photographer more creative liscensing.
Here's my shot. I took this in the Summer of 2009 in Murano, Italy. I edited the photo using Lightroom 3.2.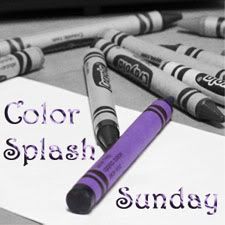 Please check out her blog!
My guess is, that you have noticed what I have been doing lately. I have been looking around for some photo challenges and entering some that I think are really fun! If you have any suggestions, comment or shoot me an email!
Just Me,
Jack